The dynamic and diversified metropolis of Houston, Texas, has drawn property investors from all over the globe. Houston presents a variety of chances for individuals wishing to buy real estate because of its thriving market, expanding demographic, and favorable investment climate.
Moreover, Houston has developed into a top location for property investors due to the town's dedication to ecological lifestyle. This article will explain why Houston is a great place for property investors wishing to take advantage of its strong economy and good quality of life.
Is Houston a Good Place to Invest in Real Estate in 2023?
Houston, Texas, should be considered if you plan to purchase a property in 2023. The Houston property market has much going for it regarding real estate investment, from a strong economy and job growth to a growing population and excellent quality of life.
In this section, we'll explore some factors that make Houston a superb place to invest in real estate in 2023.
Strong Economy and Job Growth
The robust sector that Houston has consistently been recognized for is still running great in 2023. Houston is projected to exceed the national average regarding job expansion and socioeconomic progress.
Some key industries driving Houston's economy include healthcare, energy, and manufacturing. This indicates that buyers have several chances to profit from the rising property demand in these industries.
Population Growth
With a demographic that has been consistently rising for several decades, Houston is one of the American cities that is expanding the largest. Houston will see a rise in property demand as more individuals relocate there.
Since there is constant demand for high-quality and secured residences, Houston is a great destination to buy properties. Houston's diverse population also means plenty of opportunities to invest in various neighborhoods and property types.
Quality of Life
Citizens of Houston have a very high standard of living. Houston offers a variety of activities with its fantastic dining options, historic sites, and recreational environment.
Houston is a desirable alternative for people wishing to move or purchase property because it boasts an inexpensive cost of living compared to other large cities. Many of these elements add to Houston's appeal as a location for investment and habitation.
Quality of Education
Houston is linked to several of the best educational institutions in the nation, including prestigious public institutions and top-tier colleges. Because of this, Houston is a fantastic location to purchase a home if you want to draw in households or professionals.
Properties near top-rated schools can command a higher rent or resale value, making them a wise investment choice.
Booming International Trade
As one of the most extensive docks in the U.S., Houston is a significant worldwide commercial hub. This implies that sectors involved in global commerce, like freight, logistics, and industrial, provide a wealth of options for investors in real estate.
Houston is a good area for organizations wishing to increase their worldwide reach because of its closeness to Latin America and other regions.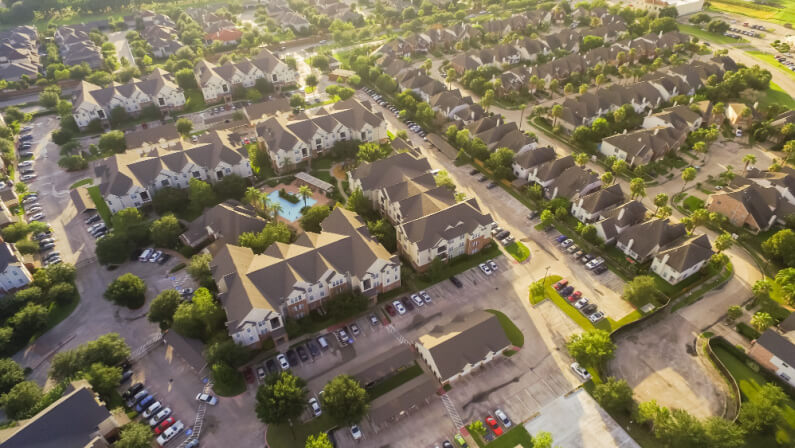 Houston's Diverse Housing Market
Houston's broad property demand is an essential aspect that makes it a fantastic home purchase area. Houston offers a wide range of properties and neighborhoods, including both the Houston housing market and the Houston rental market. Such provides a variety of kinds of buyers' investment choices.
For example, investors interested in flipping properties may be attracted to Houston's older neighborhoods, where they can find fixer-upper properties at a lower cost. These neighborhoods may also offer the potential for significant appreciation, as they are often located in areas that are undergoing revitalization.
On the contrary, Houston's recent luxury projects can appeal to buyers searching for long-term, reliable assets. Real estate experts in Houston claim that estates might have better-renting revenue and reduced operating expenditures, making them a wise alternative for investors seeking continuous cash streams.
There are chances to acquire a variety of kinds of properties, including single-family residences to apartment complexes, thanks to the Houston property market. This allows investors to tailor their real estate investment in Houston strategy to individual goals and risk tolerance.
How Much Does it Cost to Buy a House in Houston?
Buyers have a variety of alternatives when buying Houston real estate, and prices vary based on several criteria. The average cost of a home in Houston is about $330,000, although it may vary significantly based on the location, the estate's acreage, and other considerations.
The following are some elements that could impact Houston home buying costs:
1. Location: The property's location is one of the most significant factors impacting its price. Houses tend to cost more in attractive communities, especially those near the city center or those with strong institutions.
2. Size and condition: The size and condition of the home can also impact its cost. Larger homes and those in good need may command a higher price, while smaller or fixer-upper properties may be more affordable.
3. Market demand: The demand for housing in Houston can also impact prices. When there are more buyers than available properties, prices increase, while prices may be more affordable in a buyer's market.
4. Amenities: The amenities that come with a property can also impact its price. Properties with features such as swimming pools, outdoor living spaces, or high-end finishes may be more expensive.
It's important to remember that these variables can change based on the kind of estate you want. For instance, a single-household property may cost more than a townhouse or housing complex.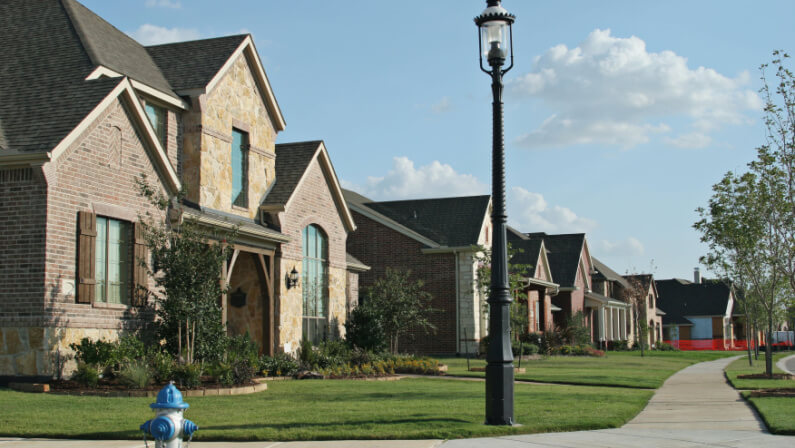 What are the best neighborhoods to invest in Houston real estate?
Houston has many different neighborhoods, each with unique character and investment potential. There are many choices, even if you're looking for emerging or well-established communities with a track record of steady expansion.
Here are five neighborhoods that offer excellent investment potential:
1. South Main, Houston
Houston's South Main neighborhood is renowned for its expensive cost of living, a low rate of unemployment, as well as the best schools in the city. Over 8,000 people live in the area, which is regarded as one of the nicest areas to stay in Houston.
2. Washington Avenue Coalition – Memorial Park, Houston
A good investment potential exists in Washington Avenue Coalition – Memorial Park. It offers all the amenities homeowners may possibly need, including chapels, universities, gymnasium, and dining establishments. Because it is "in the heart of it all," property investors frequently choose it.
3. Fourth Ward, Houston
Investing in Houston's Fourth Ward entails making a purchase among the city's six ancient districts. You'll be pleased to learn that 63% of the area is inhabited by renters. Also, Fourth Ward is renowned for having top-notch childcare facilities, which is yet another reason why several parents choose to nurture their kids here.
4. Midtown, Houston
If your goal is to make an investment in a city neighborhood, Midtown in Houston is an excellent choice. There are numerous pubs, hotels, and bars and cafes spread across the vibrant community. Several working families eager to start their professions frequent this area as well.
5. Downtown Houston
Investors seeking a "busy" neighborhood with lots of employment options can make an investment in Houston's Downtown. One of the town's main business sectors is it. Furthermore, it's a secure, forward-thinking, and creative neighborhood for newcomers.
How do I invest in Houston real estate?
Considering your investment strategy is necessary now since you're aware of what to search for in Houston property investment. The most common strategies involve purchasing a rental property or flipping a home.
If you're interested in investing in Houston properties, Apex Realtors can help. We specialize in assisting clients to buy, sell or rent out properties throughout Houston.
We can guide how best to take advantage of current market conditions and valuable insights into the local real estate industry. Contact us today to get started!